42nd annual Nordic V/U/SHF meeting will be held on 26.-29.5.2022 (4-day event) at Kristalliranta, Säkylä. See the event schedule and check out the event T-shirt. Accommodation booking still possible by contacting the event venue Kristalliranta directly (see list prices on their web). VUSHF2022 WEBSHOP
NEW! VUSHF2022 group chat (on Telegram)! Day-visitor ticket only 5€!
NB! The venue is located on the shore of lake Pyhäjärvi. As a large lake, its waters take time to warm up in the spring time. This means that even on a sunny day, there may be a cold chill. Warm, windproof clothing is highly recommended.
Services nearby: Alko, ATM, Grocery Stores, Pharmacy. Google Maps link to Kristalliranta.
Questions? Don't hesitate to contact via email: meeting <insert at character here> rats.fi.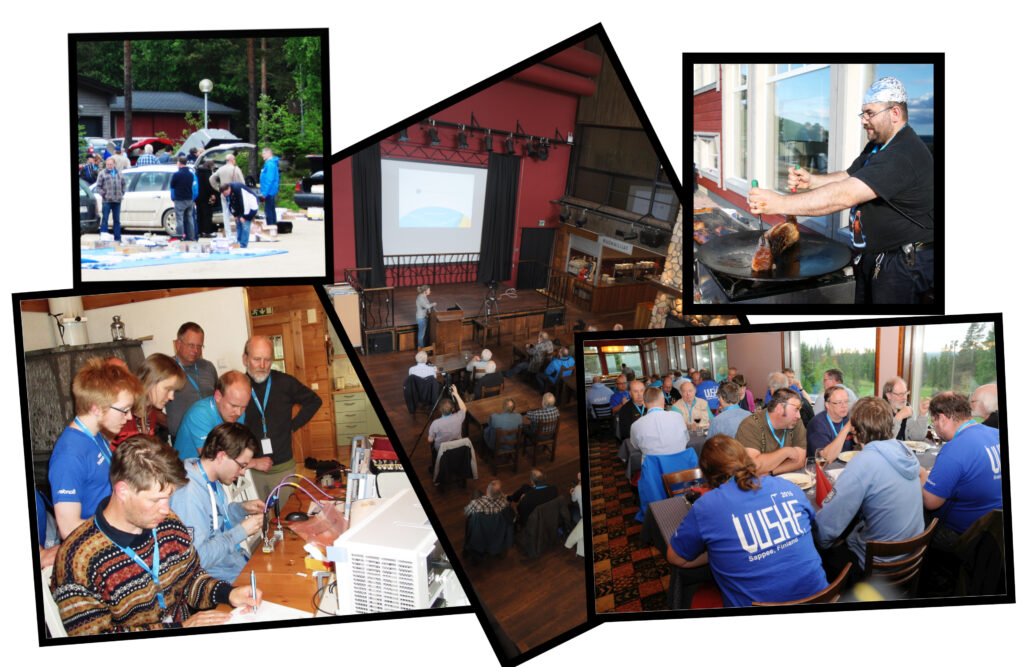 Presentations and photos from VUSHF-2016 (organized by RATS at Sappee, Finland)