For latest news regarding VUSHF2016 click here! — see also our VUSHF2016 sponsors
38th Nordic VUSHF meeting 26-29.5.2016 at Sappee, Finland
When? 26-29.5.2016. Event's schedule will be available here.
Radio Amateur Technical Society in Finland, RATS, proudly presents the 38th Nordic VHF-UHF-SHF Meeting on 26.-29.5.2016, held at skicenter Sappee in KP21GJ in southern Finland. Sappee is located near the city of Pälkäne, about 150km north from Helsinki.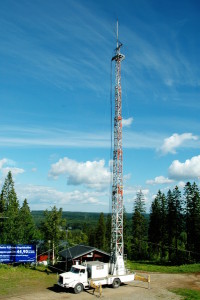 The meeting is taking place at an optimal VHF/UHF/SHF operating QTH, on a high hill with 360 degrees open visibility!
The official program will be mainly during the weekend but it is possible to come already on Thursday to enjoy the great company longer. There will be at least some interesting presentations, flea market, competition and well-equipped VHF/UHF/SHF station available.
Sappee has excellent accommodation facilities; well-equipped cabins and chalet apartments are available for visitors, also caravan and mobile homes are welcome! More about these on the accommodation page soon.
RATS is looking for possibility to arrange shuttle service from Helsinki harbor and airport and Tampere airport to the meeting and back if needed. We are also discussing possible special prices for the ferry from Stockholm.
Check also the Facebook event!
Registration is closed, but you may still attend as day visitor (15 eur).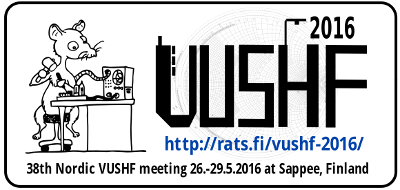 A few photos from VUSHF2008 (Sappee, photos by Erik OH2LAK):