42nd Nordic V/U/SHF meeting was held 26.-29.5.2022 at Kristalliranta, Säkylä.
Thanks to the all visitors & event sponsors! Next year in Sweden!
Presentation slides:
See the Schedule page for presentation slide downloads. Congrats Team OZ (winner of the Nordic Match)!
Group photo (click to enlarge/save):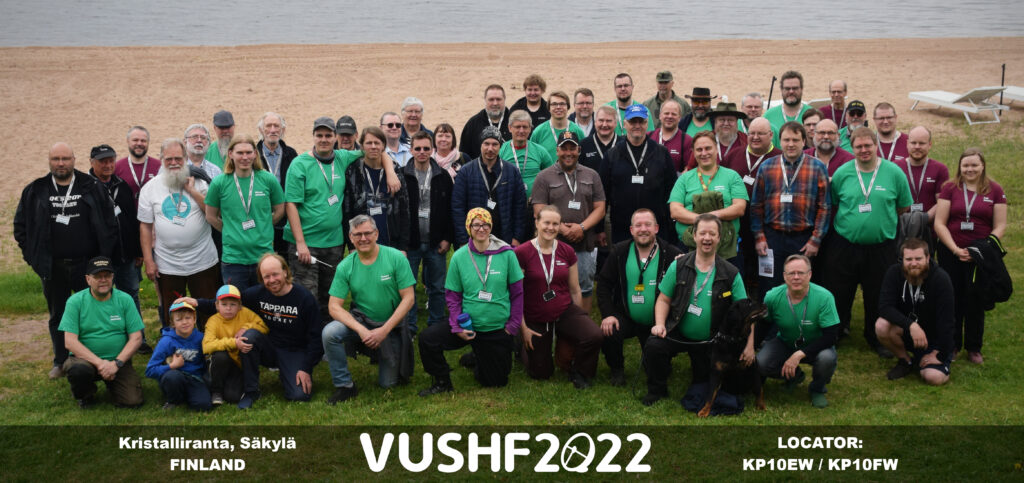 Photos:
Photo slideshow shown during the HAM dinner (PDF)
VUSHF2022 photo gallery (photos by Lasse OH3HZB)
VUSHF2022 photos by Erik OH2LAK (external site, link will open in new tab/window).
QSL: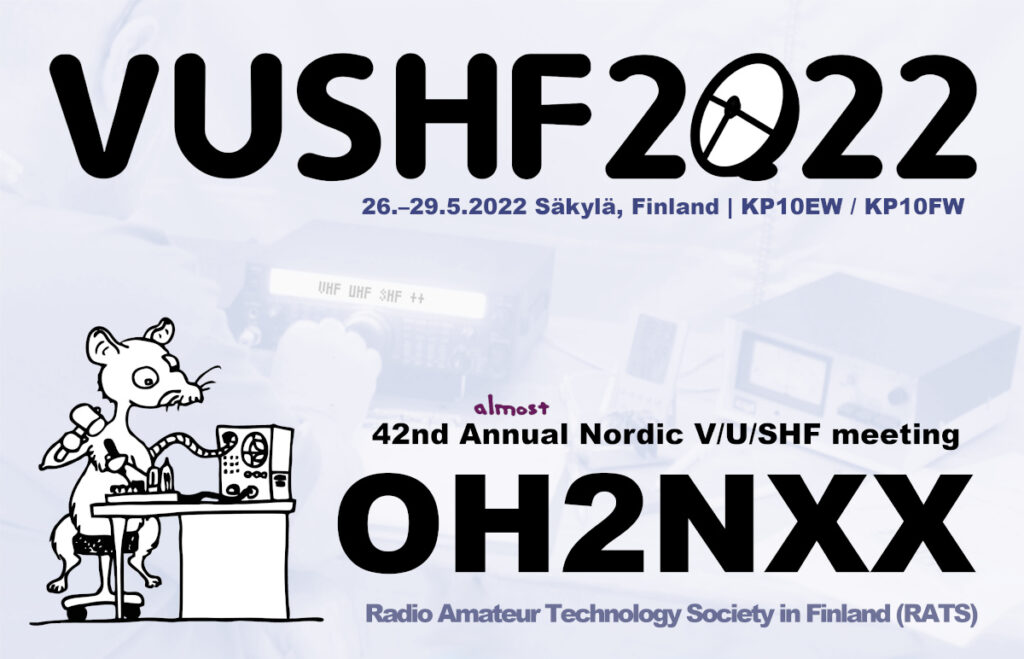 Archive: Presentations and photos from VUSHF-2016 (organized by RATS at Sappee, Finland)