42nd annual Nordic V/U/SHF meeting was postponed to 2021 due to the pandemic. Event is finally taking place 3.-5.9.2021 (Fri-Sun) at holiday resort Kristalliranta, Säkylä, Finland. Event will be organized by paying special attention to health and safety. Check out the preliminary schedule and accommodation info. Event T-shirts will also be available!
Registration / bookings:
VUSHF2021 bookings are made via webshop — early-bird prices valid until 12.8.2021, see the table below. Webshop allows you to combine a package that best fits your needs. Webshop orders are non-refundable (binding, no returns accepted), but you're still allowed to transfer your ordered services to another person before the event if you cannot attend yourself. If the whole event gets cancelled, webshop orders will be refunded.
Please note: Credit card payments are not yet accepted at the webshop, they'll be available soon!
VUSHF2021 fees:
Item
Pre-orders
until 12.8.2021
(via webshop)
Price
after 12.8.2021
(e.g. at the event)
VUSHF2021 Entrance fee (Fri-Sun or day-visitor)
5€
5€
Breakfast or lunch (Saturday)
10€
12€
RF Barbeque (Friday)
15€
17€
HAM dinner (Saturday)
35€
40€
Brunch (Sunday)
15€
17€
VUSHF2021 visitor T-Shirt
10€
15€
VUSHF2021 visitor T-Shirt
customized with your name & callsign
15€
20€
Accommodation fees:
See separate page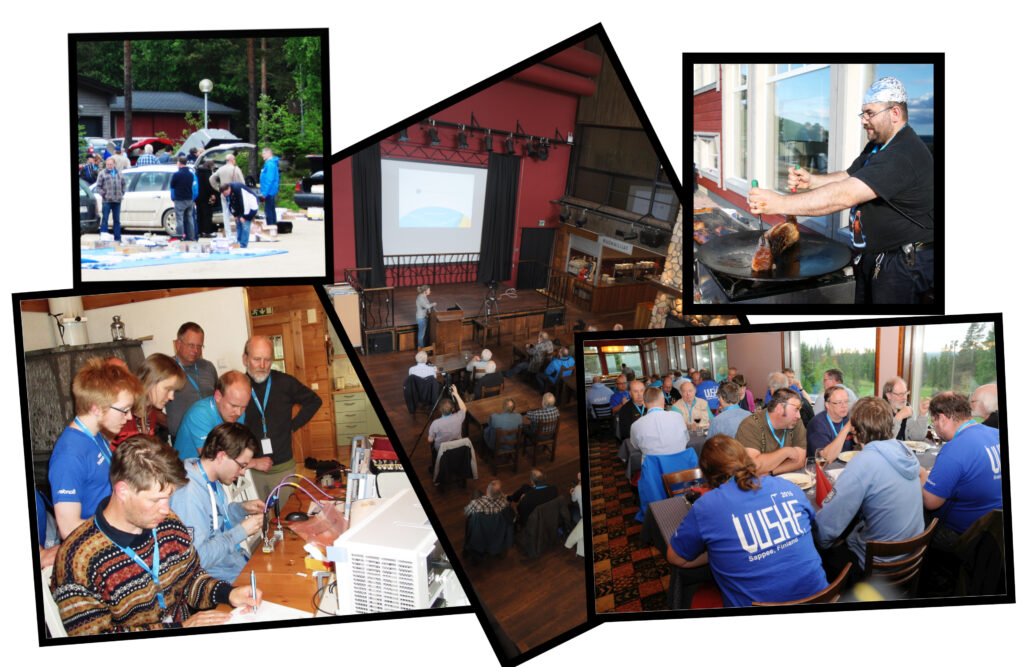 Presentations and photos from VUSHF-2016 (organized by RATS at Sappee, Finland)